White Garden Polished Pebbles
White garden polished pebbles supplier in Melbourne
We supply two types of white pebbles; Polished & Tumbled. We have two sizes available with us; 40mm & 60mm. We can supply as per your order with nominal shipping charges and allow you to give a final mesmerizing touch to your garden with our white pebbles. You will be answered to all your queries regarding your order and supply by our customer support team.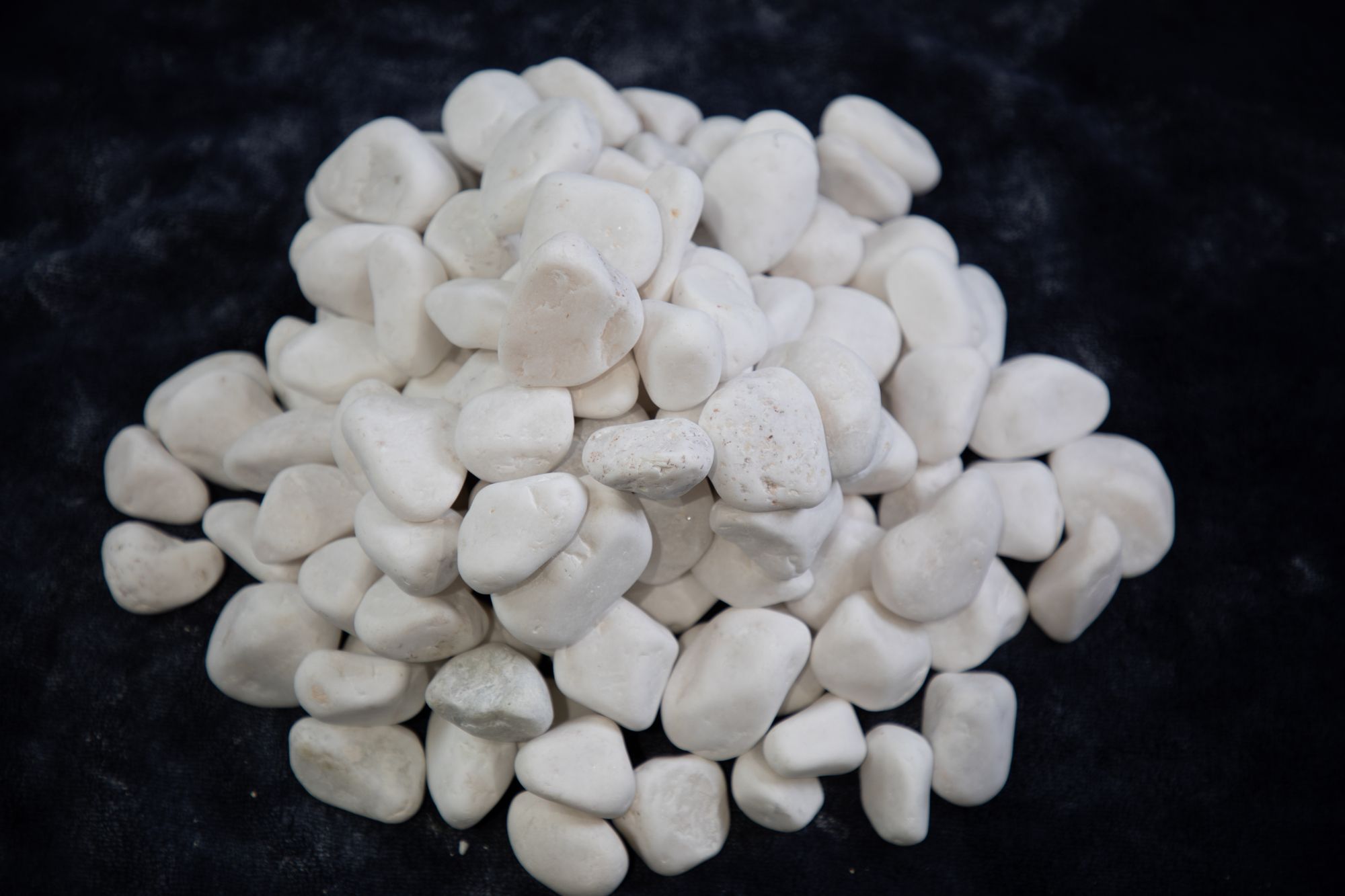 About white polished Pebbles
White polished pebbles are the best choice for articulating your Backyard patio, Indoor pathway or outdoor fish aquarium. With a delicate grayish gleaming completion, Polished White Pebbles are ideal for arranging or nursery highlight water highlights and look considerably striking when wet. You can always choose white pebbles if you want to look your area spacious. If you have too loud colors in your garden then give a touch of white color with our pebbles to make it visually balanced.
Advantages of utilization garden stones?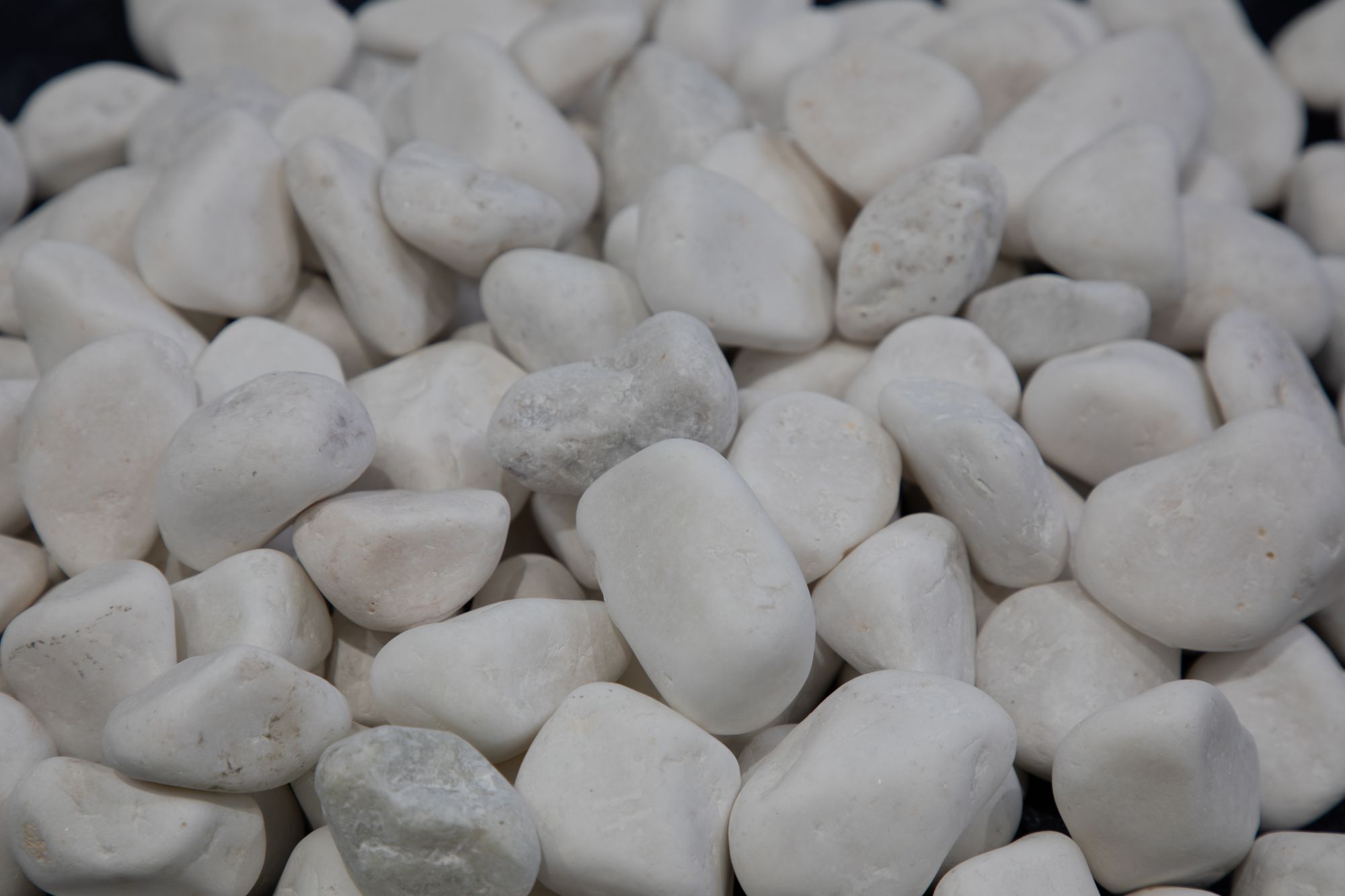 No mowing, No Watering, No Maintenance
Lush & Green forever.
How to utilize White pebbles
Drainage
Ground
Tree base
Walkway
Outdoor living space
Garden mulch
Yard workmanship
Plant pots
Pool line
Drainage
Gardening plans with pebbles and pavers add texture which help in drainage and keep the weeds under control. Mostly uneven surface of pebbles makes it ideal for gripping on steps while walking. Have a go at making a zigzag design with rotating pavers of plain and pebbled. Use pebbles to make depletes more appealing while at the same time retaining their drainage properties. Pebbles make the extraordinary ground cover and help hold the weeds down. Spread rocks over weed tangles or spots around the base of your trees. The tree roots can inhale, however, the stones give better drainage and weed control.

Ground
Tree base
Walkway
Outdoor living space
Garden mulch
Yard workmanship
Plant pots
Pool line
Frequently Asked Question
We have two types of white pebbles available with us: Tumbled & Polished
We sell white pebbles in two sizes: 40mm & 60mm
The best part of using pebbles is that they don't demand high maintenance. You just need to add or remove some pebbles to make your landscape level smooth and perfect. The pebbles you have used in decoration will demand no maintenance as they will look the same even after years.
We can deliver your order in any corner of Melbourne. Give us your address and pebbles will be delivered to you at minimal shipping charges.
You need around 4 bags of 15 kg to cover 1sq area.
The cost is different for different types of pebbles we have. You choose the pebbles according to your requirement and we will assist you with the exact quotation.