Garden Pebbles Supplier Melbourne
We supply garden pebbles that can be used for garden beauty enhancement. The brilliant assortment of pebbles gives a fabulous appearance to the lively greens and gritty browns of plants with its splendid tone. Garden Pebbles can likewise be utilized in a more useful manner, such as mulch to help to hold soil dampness with the additional advantage of not separating over the long haul like most natural fertilizers.
We mainly supply three types of Pebbles:
White Pebbles: Polished & Tumble
Black Pebbles: Polished
Glow Pebbles: Sky Blue, Green & Dark Blue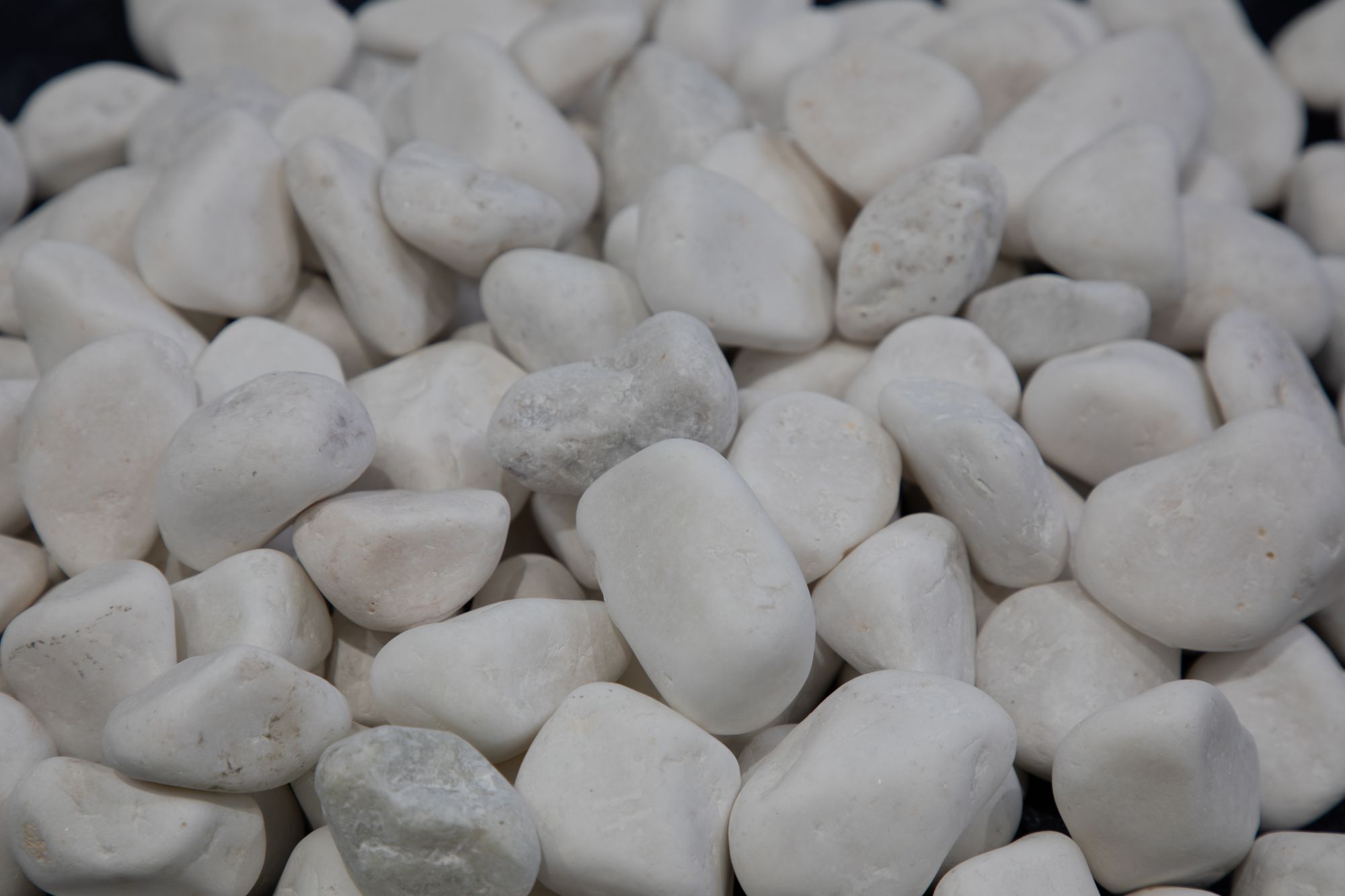 White Pebbles have the complexion similar to the shade of refined white sugar. These pure white rocks are marbling stone and have superb renown that will astonish all with their inalienable luminance. We have two sizes mainly; 40mm & 60mm of two types of stones; Polished & Tumble. The smooth bit of our cleaned brightening stones garden will surprise anybody looking for the ideal garden shakes or garden rocks. Ideal for walkways, decks, and different zones, white tone can supplement a wide scope of home, resists breaking and staining, offering excellence.
Black Polished Garden Pebbles are utilized as an ornamental touch in gardens, basically to fill the holes around venturing stones. Dark Polished Garden Pebbles can likewise be utilized to make ways and carports outstanding which can add values to a home. They're an extraordinary item to utilize while laying out your pool to give your patio a retreat-like feel.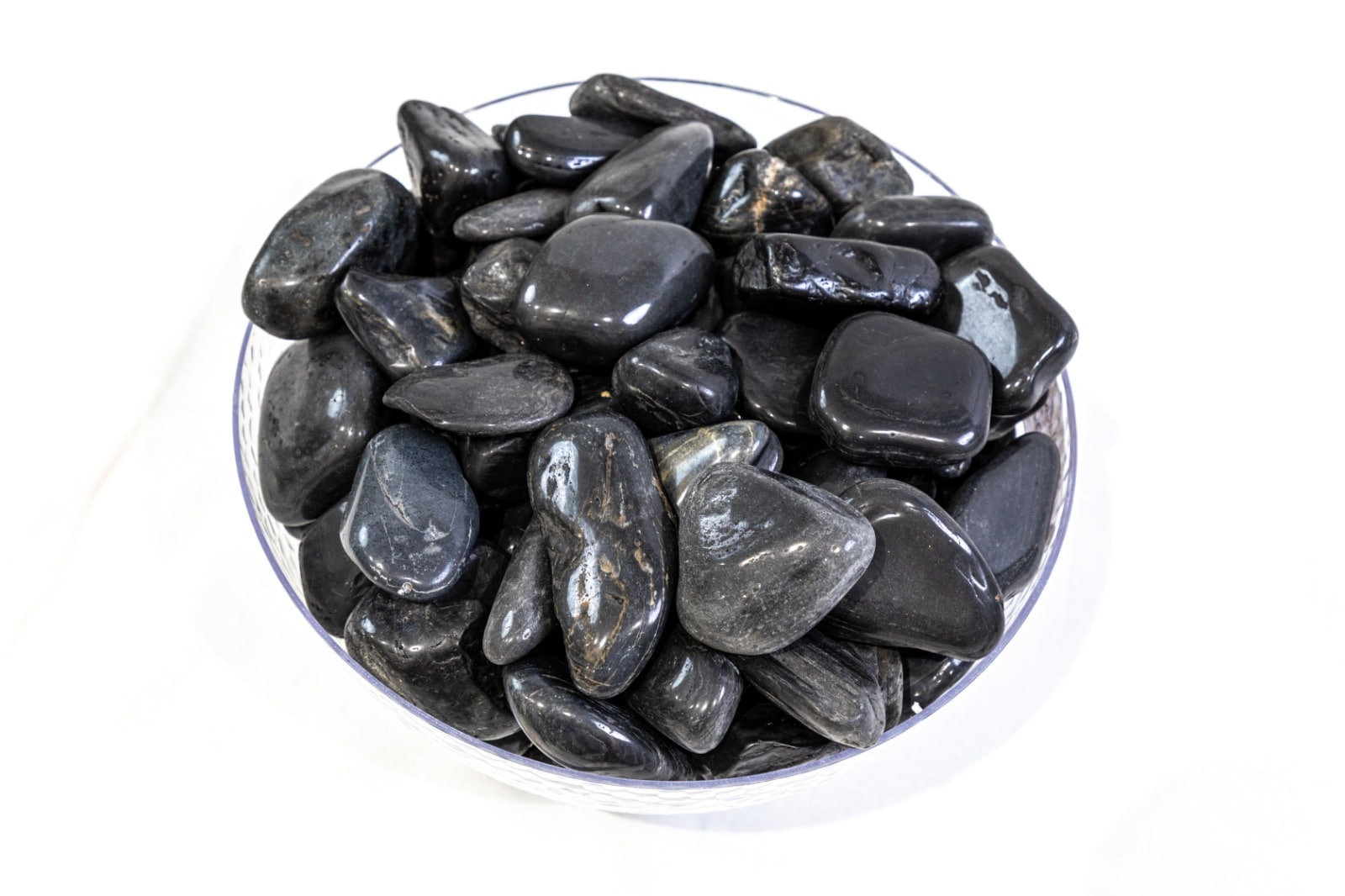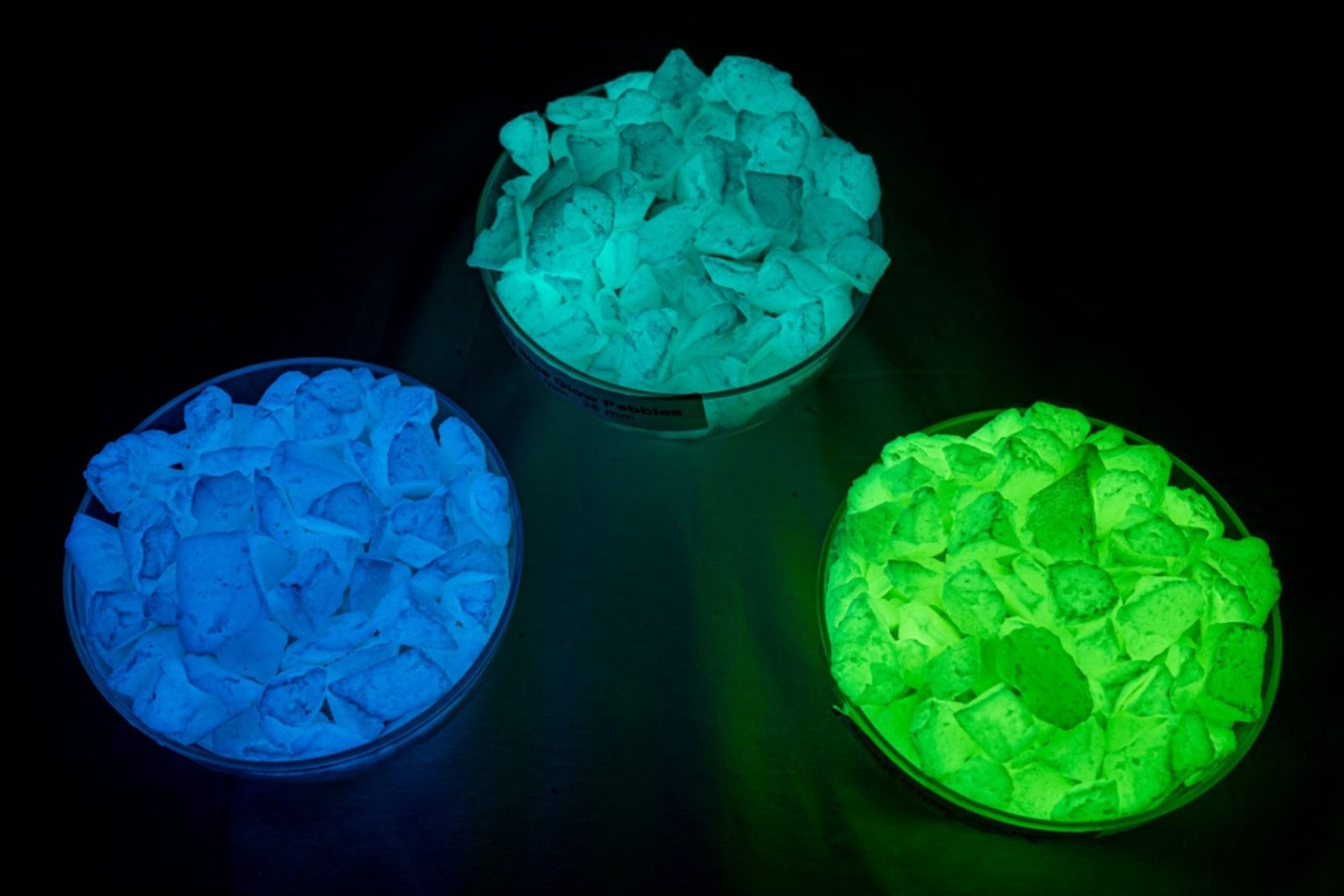 The brilliant decision! This smooth contemporary rock looks incredible around water highlights, pool, walkways, gardens, in pots stand-apart for carports and pathways. These rocks ingest daylight during the day and light up at night. And they will shine up to 2-3 hours even after original sunlight. They give a wonderful yet unobtrusive outside lighting series that requires no electrical source, making it ideal for pathways, carports, edging, bloom beds and that's just the beginning.
No mowing, No Watering, No Maintenance
Lush & Green forever.
How to use Garden pebbles for landscaping
Garden Decoration
tree base
Outdoor living space
Backyard landscaping
English country garden
Zen garden
Plant pots
Backsplash
Garden Decoration
They are the most economical methods of decorating gardens. Pebbles have numerous use in cultivating. They are amazing when put close to the pool or on the pathway or in the pots. They reestablish water in the soil that get evaporated because of daylight. They resist soil disintegration and protect the underlying foundations of the plant. They help the landscaper in mulching, making an enlivening boundary, finishing, giving an even, dry garden bed, and so on.

tree base
Outdoor living space
Backyard landscaping
English country garden
Zen garden
Plant pots
Backsplash
Frequently Asked Question
The use of stones in a garden carries various tones and surfaces to the nursery. Stones can occupy void space, having a visual impression that is more intriguing than earth, soil, or mulch. Pebbles can fill different needs, for example, making a beautifying line, arranged ways, and keeping weeds at bay.
A general dependable guideline to work out the measure of stone you will require is to permit 70-80Kg per square meter. We can calculate the number of pebbles you need based on your garden territory.
A pebble is a little, smooth, round stone that is found on seashores and at the lower part of rivers. Decorative pebbles is an aggregate term regularly used to depict grouped styles and sizes of stone that can be utilized for beautifying influence in your garden or outside region. They can be utilized to tidy up lines and flowerbeds around the garden or scene territories as a choice to grass or clearing arrangements.
We have 3 types of pebbles: white , black , Glow
In white we have 2 types white: polished and white tumbled
In black: black polished
In glow : Green, Sky Blue, Dark Blue
We need around 4 bags to cover 1sqm area.
Yes! We deliver anywhere in Melbourne with minimum delivery time at nominal delivery charges.