Bamboo Fencing Panels Brisbane
Bamboo fences and screening panels - Brisbane
Bamboo fencing can provide various benefits that you will not get from wood. It offers a more eco-friendly, more sustainable, easy to maintain, and unique aesthetic offering that will set your home and yard apart from the rest of the neighbourhood. If you are thinking of building a privacy fence around your entire yard or want to install a screen around your pool or hot tub, our privacy and bamboo panels Brisbane will make your project affordable and easy to put together.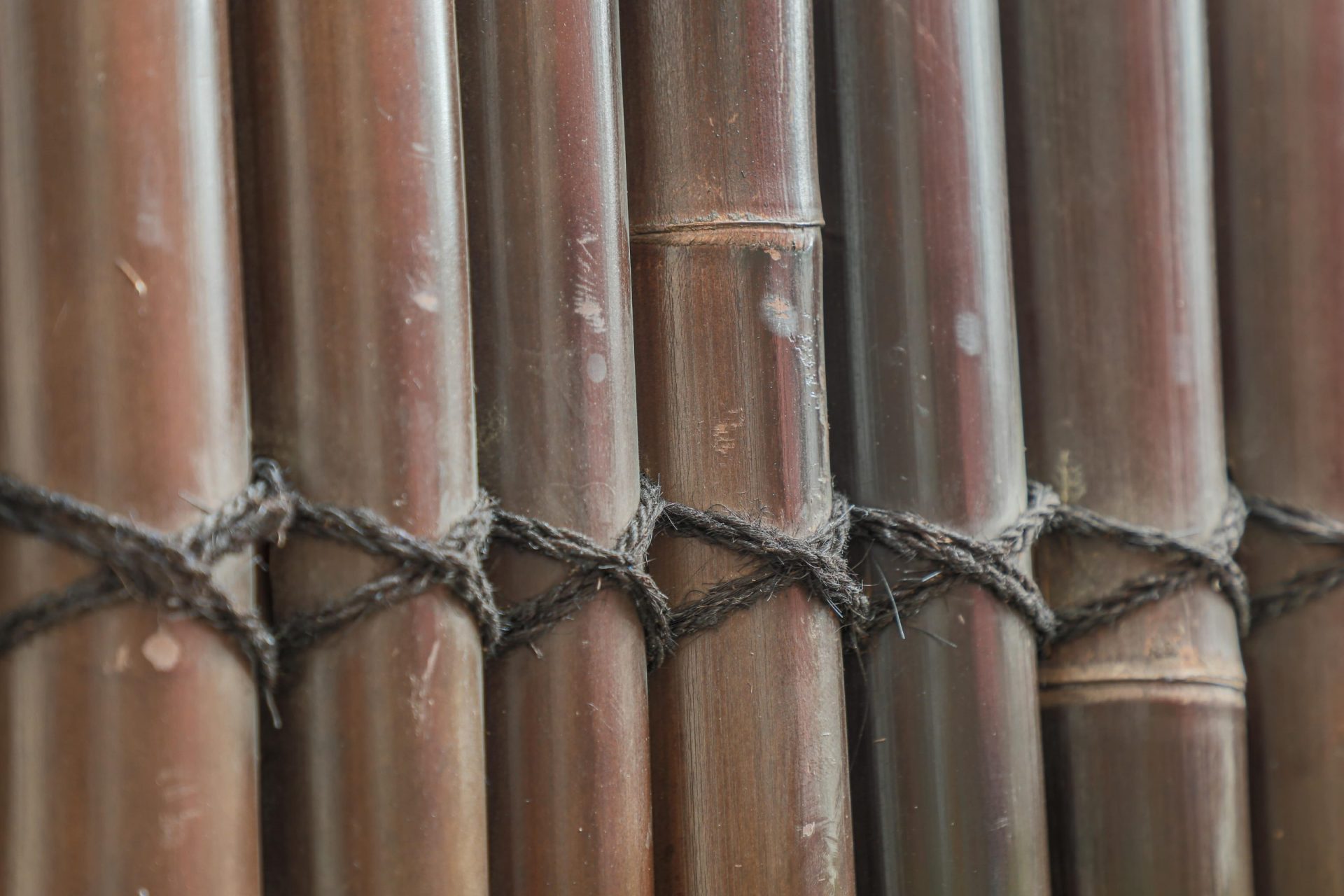 High quality bamboo panels for your Brisbane project
We stock bamboo panels of various sizes in Brisbane. The average width of the bamboo fencing panels Brisbane on Auzzie Turf is 70 mm. However, we also stock a range of other sizes depending on your needs. The right side of the bamboo panel for your desire depends on the nature and extent of your project in Brisbane. You can also use panels of different sizes to ensure you get the right length and height of the fence for the effect you want. However, unlike some other suppliers, our bamboo screens for the 1.8m x 1M panel are incredibly affordable at only 39.90 dollars.
Create a personalized shelter for the patio
Whatever you need, our team at Auzzie Turf is happy to help you choose the right panel or panels for your project. We have been supplying bamboo panels, striped huts, and kits for outdoor products to extend the outdoor life for over 18 years. We specialize in the art of landscaping and garden decoration with bamboo panels Gold Coast. We are here to help you turn your back garden into your shelter for eating, cooking, relaxing, or entertaining. If you're not sure which panel size is best for you, call us, and we'll help you choose the best one.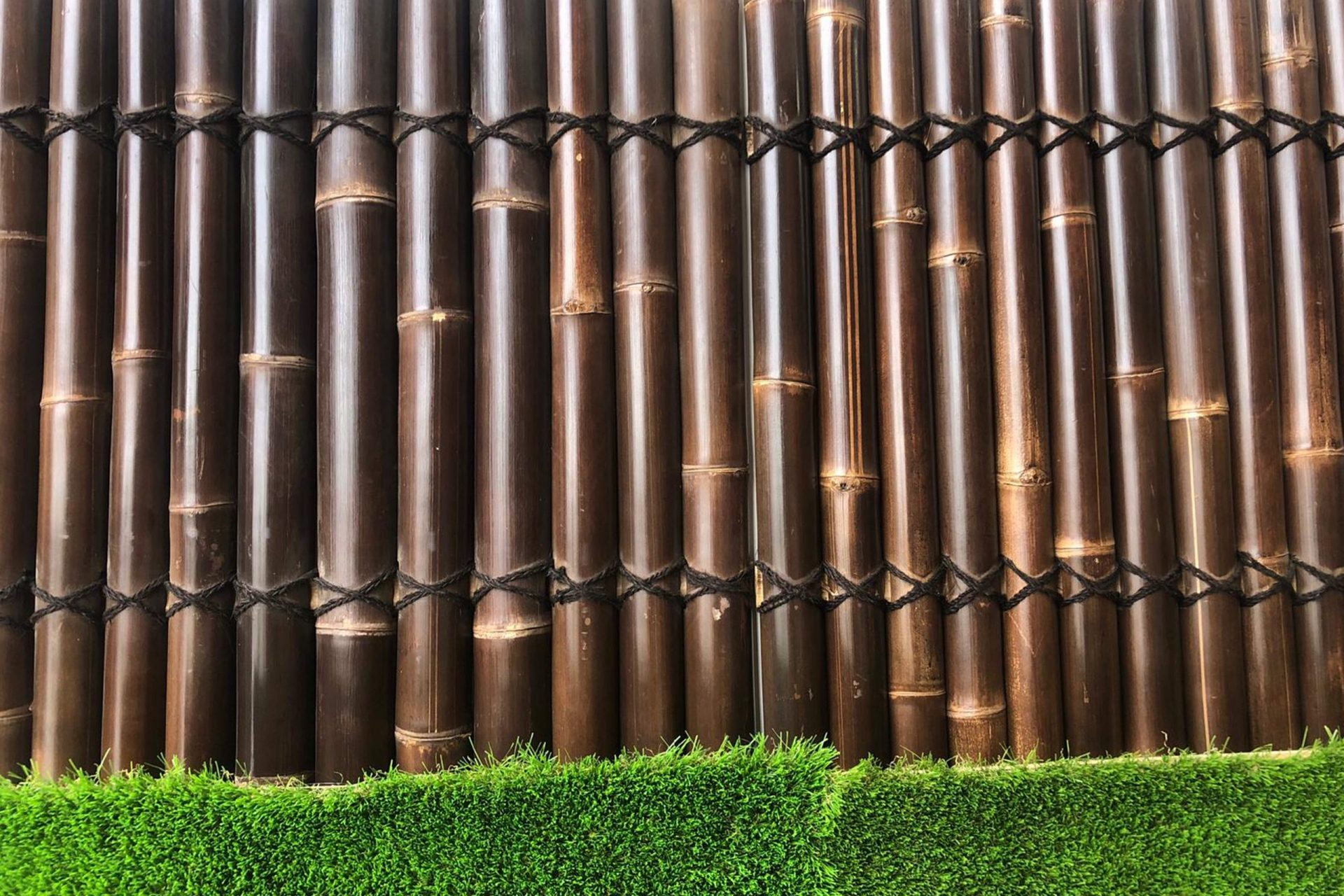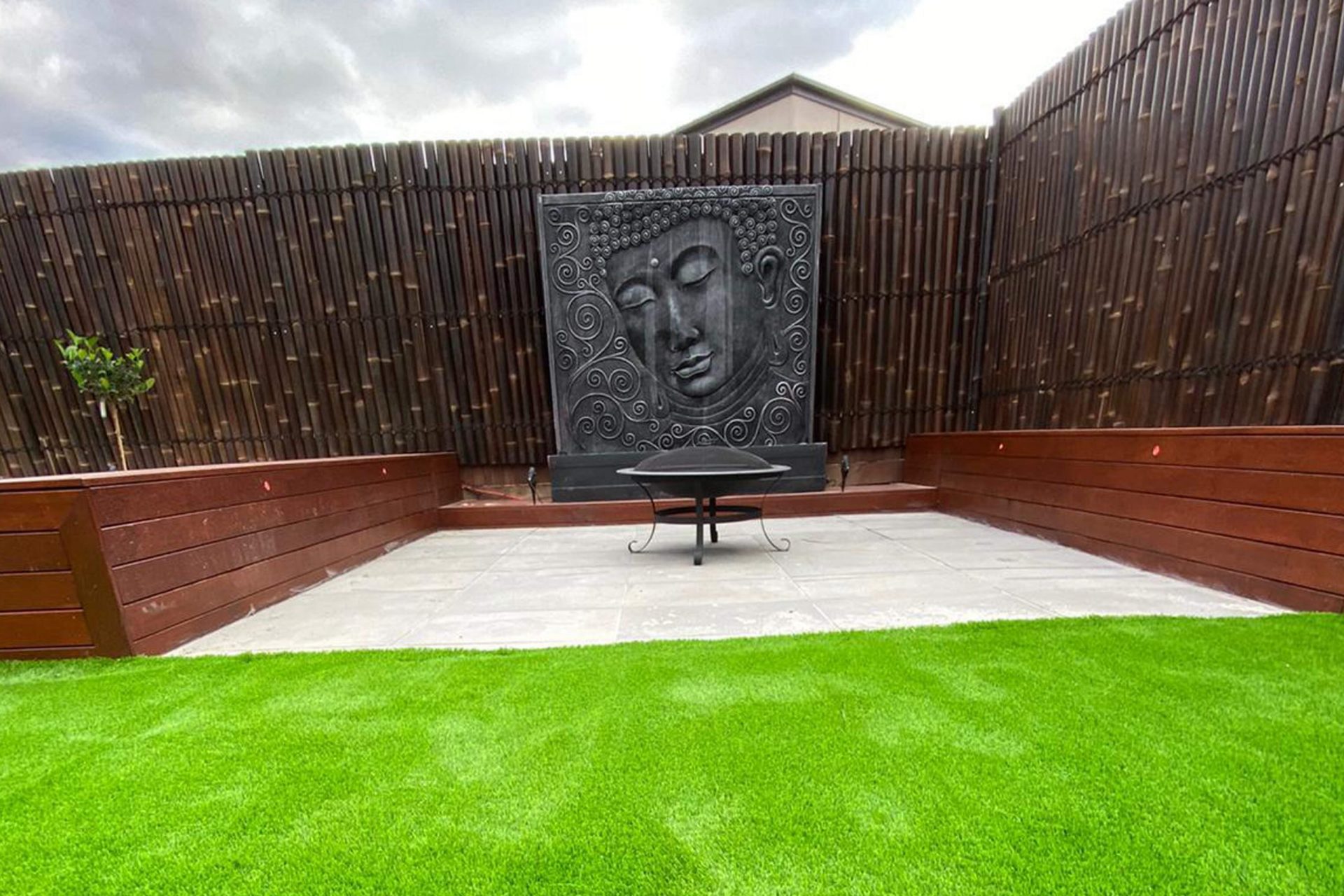 Transform your yard in Gold Coast with affordable bamboo fencing panels
Our bamboo fencing panels in Gold Coast also comes in two different colours: natural and black. The black stain is ideal for deeply themed yards or areas with dark hardwoods. The natural look is standard and is perfect if you have a light wooden deck. However, both options look great, so you can barely go anywhere wrong. Why don't you give us a call to discuss your thoughts? Backyard or outdoor space is an excellent addition to any residential property, but many homeowners do not make full use of their outdoor areas. The stunning decor presented by Auzzie Turf can transform your outdoor patio or pool area from a relatively plain residential backyard into a perfect hub for recreation.
Artificial Grass Selection
No mowing, No Watering, No Maintenance
Lush & Green forever.
Create a resort-style outdoor living space with bamboo fences and screens
Rustic bamboo fencing
Rustic eucalyptus fence
Tribal fence
Rolled bamboo fencing
Tonkin bamboo fencing
Bamboo Protective treatment
Bamboo Fence Installation
Rustic bamboo fencing
Rustic bamboo fencing is the perfect choice to create a simple yet eye-catching look. Strong yet flexible 1/2-inch desert sand with polyester rope is available in 1-inch to 2-inch poles. Rustic bamboo fences are perfect for your indoor or outdoor spaces. It is also ideal for isolating roads, surrounding pools, large outdoor spaces, and more. It has cost-effective, eco-friendly materials. Our rustic bamboo fencing panels Toowoomba is also provided with synthetic ropes, which are decorative and beneficial for the life of both panels.
Rustic eucalyptus fence
Tribal fence
Rolled bamboo fencing
Tonkin bamboo fencing
Bamboo Protective treatment
Bamboo Fence Installation
Frequently Asked Question
It is very easy to clean bamboo panels. You can clean it with any wood cleaner. Spray bamboo panels with cleaning solution, allow it to stay 15 min and scrub the surface using any nylon cloth or brush. At last, wipe away the residue with thick napkin or towel. Allow it to air-dry.
Clear away foliage accumulation from your fence routinely, particularly where shade and water are plentiful. Take measures to edge and manage the landscape around your fence. Preventive Maintenance: Clean and re-seal your fence each 2-3 years, or depending on the situation relying upon the local environment conditions.
Oil based Stain draws out the shade of your bamboo fencing strongly while expanding its life expectancy. We suggest utilizing Total Wood Protectant finishing oil and seal to finish your bamboo fencing. Picking the correct tone for your bamboo fence relies upon your own inclination and the current tinge of your bamboo:
Despite the fact that bamboo stains won't significantly modify the shade of your bamboo fencing or change the appearance in an unnatural manner, they're intended to ensure and build up the bamboo against the components, reestablish blurred tone to a recharged, rich shade and add a marginally extraordinary tone. At the point when the stain is applied, you'll be happy with more grounded execution and improved material alongside a characteristic, tastefully satisfying look.
We have three types of Bamboo panels: 1.8 m height with 0.9 m width, 2 m height with 1 m width and 2.4 m height with 1 m width.
For a fact, we have discovered that bamboo fences last any longer if the top and base part are shielded from direct contact with dust or moisture.
Yes. We can supply Bamboo fencing panels anywhere in Melbourne according to your order.