Artificial Grass Supplier In Educational Area
Artificial grass looks stunning as natural grass. Aside from the appearance, there are also other benefits, too. We supply artificial grass that can be used in Educational area. As artificial grass demands low maintenance, it saves money of school university authorities and fits exactly into their budget. It is only a one time investment.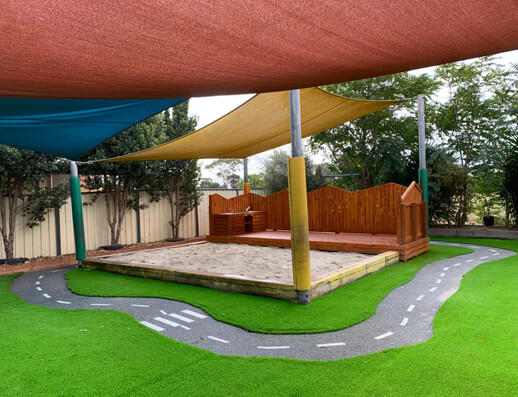 Artificial grass can be installed in school playgrounds. Kids and toddlers always love to run, roll on and jump when they see the grass. Artificial grass lawn can give them the freedom to do that without causing any injuries or harmful effects to their health. The rubber mat of artificial grass will absorb the impact of the fall of a kid and prevent bone-fractures. It is devoid of any chemicals, pollens, insects;  thus, it does not cause any allergic reactions and no chances of from insect bites, too.
Installing artificial grass in university sports surfaces is really a smart choice. It can be installed in many areas like tennis, football, cricket and rugby area. In fact, artificial grass was originally invented to be used in sports area. Pitches having natural grass demand high maintenance and number of man hours. Artificial grass will give an even level to the pitch and saves lot of time and money of the authority of university.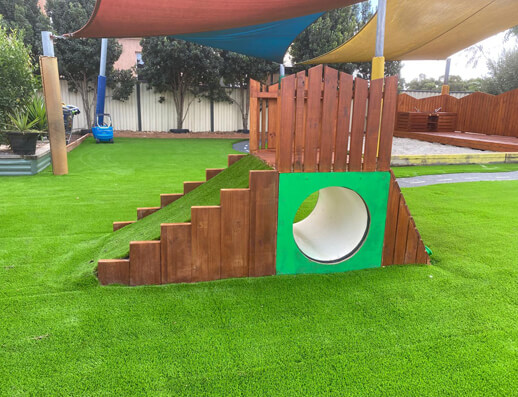 Artificial Grass Selection
No mowing, No Watering, No Maintenance
Lush & Green forever.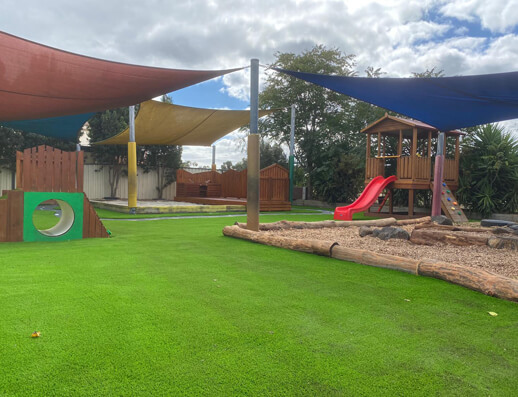 The main concern of the parents with any childcare is child safety. It is necessary that play area is safe for children when there is play equipments involved. With artificial grass, the safety of children can be ensured as children can play on it and even if they fall, they will be devoid of any injuries or bone-fractures. Children won't get dirty or spoil their clothes when play on artificial grass. Children won't suffer from allergic conditions as it is free from insects, pollens, pesticides and chemicals.
Benefits of using artificial grass